What's the latest version of Chrome?
The Google Chrome browser is an open source tool that allows you to access the World Wide Web and run Web-based apps.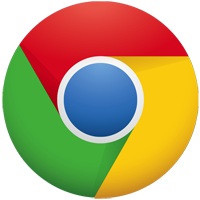 The open source Chromium project serves as the foundation for the Google Chrome Web browser. Google Chrome was released in 2008, and it receives numerous updates each year. It is compatible with Windows, Mac OS X, Linux, Android, and iOS. The Google Chrome browser approaches Web security through sand boxing. Each open website operates as a separate procedure.
Depending on the platform you are using, Google Chrome comes in a number of somewhat different versions.
Here are the most recent Chrome versions.
| Platform | Version | Release Date |
| --- | --- | --- |
| Chrome on Windows | 106.0.5249.61 | 2022-09-28 |
| Chrome on macOS | 106.0.5249.61 | 2022-09-28 |
| Chrome on Linux | 106.0.5249.61 | 2022-09-28 |
| Chrome on Android | 105.0.5195.136 | 2022-09-15 |
| Chrome on iOS | 106.0.5249.70 | 2022-09-28 |