What's the latest version of Edge?
Microsoft's Edge browser was released in 2015 as a replacement for the now-outdated Internet Explorer web browser. Edge is the default browser for Microsoft platforms (Windows 10 and Xbox One) and offers many capabilities that Internet Explorer lacked.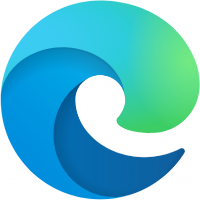 Edge is a smaller, more simplified browser that is built on Web standards and is intended for use with Web services. Microsoft has no intentions to deliver Edge to previous versions of Windows or to provide versions for any non-Windows operating systems.
Edge comes alongside Windows 10 in much the same manner as Internet Explorer did in previous versions. However, Internet Explorer is included in Windows 10 for communication compatibility, especially in the corporate. If you need to utilize a website that works with Internet Explorer but not Edge, Internet Explorer is still available on Windows 10 and Xbox One.
Here are the most recent Edge versions.
| Platform | Version | Release Date |
| --- | --- | --- |
| Edge on Windows 10 | 105.0.1343.53 | 2022-09-26 |
| Edge on macOS | 105.0.1343.53 | 2022-09-26 |
| Edge on iOS | 100.1185.50 | 2022-04-24 |
| Edge on Android | 100.0.1185.50 | 2022-04-25 |
| Edge on Xbox One | 44.18363.8131 | 2021-05-07 |
| Edge on Windows 10 Mobile | 40.15254.603 Discontinued | 2020-01-14 |